TR-A Exterior Roller blinds
Testing machines:
TR-A / TR-A Pleated blinds / TR-A Exterior Roller blinds / TR-A Screen / TR-A Roof blinds
For exterior roller blinds it is possible to use testers with only vertical drive (option recommended especially for smaller manufacturers) or with vertical and horizontal drive. Both these options are marked in the version name as 1 – horizontal drive and 2 – vertical and horizontal drive.
TR-A MAX 1
This tester is designed for testing large and heavy exterior roller blinds and is a lower version of TR-A Universal SERWO: the height is powered by an electric geared motor and an encoder, controlled from the touch panel. Moreover the width distance between holders is set manually by the lift operator, while the clamps themselves are universal pneumatic clamps adjustable to many types of boxes. These holders make it easier to install the roller blinds on the tester and, to a greater extent than hand grips,  ensure compatibility for newly manufactured boxes.
TR-A MAX 2
Version TR-A Max with universal holders, equipped with an additional drive which is responsible for extending the holders to the required width. The additional drive is powered by stepper motors with gearboxes.



TR-A Universal Serwo 1
This tester version combines TR-A Serwo reliability with the cost-effectiveness of lower versions. The servo motor provides dimensional reproducibility and faultless operation, while manual holder movement significantly reduces the price compared to the highest version.
TR-A Universal Serwo 2
Tester designed for large manufacturers. Horizontal control (the holders spread open automatically to the desired distance) and vertical control is carried out via the touch panel. The lift is equipped with pneumatic, universal holders, which make it easier to mount the roller blind on the lift and speed up production time. The work of the operator is limited to setting the dimensions of the roller blind and putting it on the grips. All drives are equipped with 3 servo motors, which provide an accuracy of up to 0.1 mm and regulate themselves, so there is no need to zero (reset) the machine during work.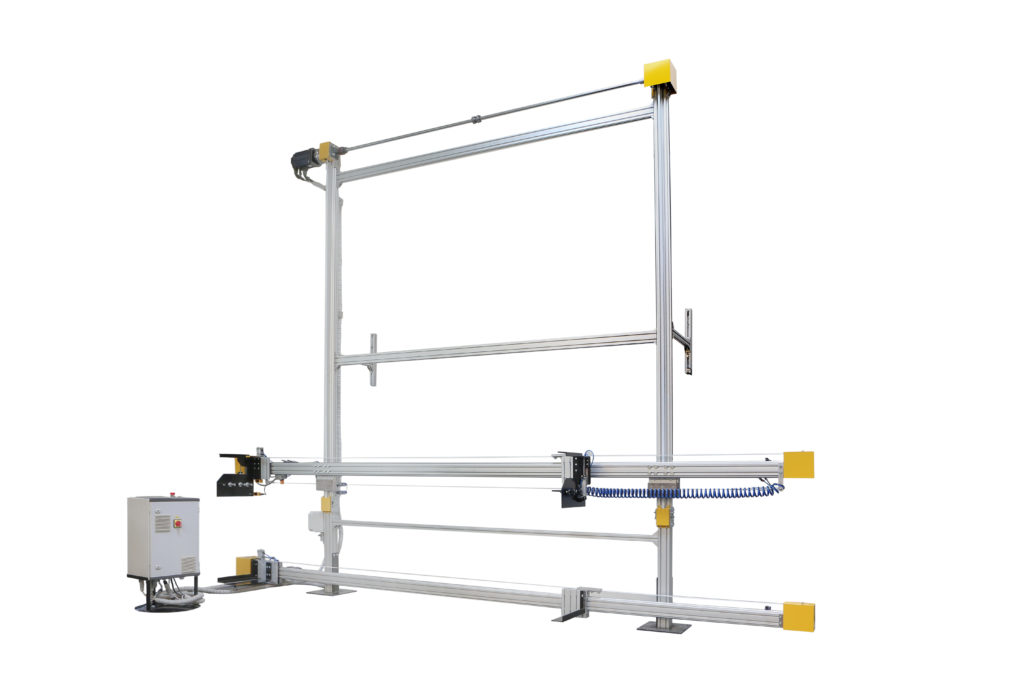 TR-A MIX Universal 2
It is also possible to use stepper motors on horizontal drives instead of  servo motors. Drive responsible for vertical motion – servo motor. This is an option for people who need precise height measurement and cannot afford to spend their production time on zeroing the device every few, several cycles. It is a solution for companies requiring the highest version functionality, but looking for savings.